mercredi 21 mars 2018
Actualité
.
Biographies .
Encyclopédie .
Études
.
Documents .
Livres .
Cédés
.
Annonces
.
Agenda
.

.
Abonnement au bulletin .
Analyses musicales .
Recherche + annuaire .
Contacts
. Soutenir
Music and Musicology in the Age of Post-Truth
7-8 September 2018, Dublin
University College Dublin
In recent months alternative facts, fake news and similar terms have become more and more commonplace among politicians, media and other public influencers alike in what is now often called the age of post-truth. Often postmodernism and poststructuralism are blamed for the rise of a relativism that lies at the heart of post-truth attitudes. But is this really the case? And how should an academic subject such as musicology react to this development? Do we as academics in general and musicologists in particular have a special responsibility to engage productively with this challenge – as researchers, educators and last but not least as citizens? Are there potential music-specific reactions to the post-truther's mindset? How can / should we adjust our teaching in this environment? And what role does music / do musicians play in the new "culture war" that we now find ourselves in? How is music utilised by either side? Are there differences in the responses from within popular, traditional and art music (and their respective musicologies)?
This conference will investigate these and similar questions. We invite proposals for papers of twenty minutes' duration to be followed by ten minutes of discussion. Please submit abstracts of up to 250 words, together with a CV of up to 150 words, your contact details and the technical requirements of your presentation in a single, word-compatible file by Friday, 9 March 2018 to wolfgang.marx -at- ucd.ie. We also invite proposals for themed sessions; in this case there ought to be an additional abstract of 150 words outlining the rationale behind the session.. We aim to notify participants within four weeks after the deadline.
À propos - contact
|
S'abonner au bulletin
|
Biographies de musiciens
|
Encyclopédie musicale
|
Articles et études
| La petite bibliothèque
|
Analyses musicales
|
Nouveaux livres
|
Nouveaux disques |
Agenda
|

Flux RSS
|
Petites annonces
|
Téléchargements
|
Presse internationale
|
Colloques & conférences
|
Universités françaises
|
Collaborations éditoriales
|
Soutenir musicologie.org.
Musicologie.org, 56 rue de la Fédération, 93100 Montreuil ☎ 06 06 61 73 41
ISNN 2269-9910
© musicologie.org 2018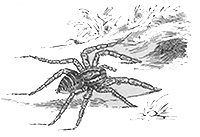 Vendredi 23 Mars, 2018