Mercredi 18 janvier 2017
Actualité
.
Biographies .
Encyclopédie .
Études
.
Documents .
Livres .
Cédés
.
Annonces
.
Agenda

Abonnement au bulletin .
Analyses musicales .
Recherche + annuaire .
Contacts
. Soutenir
Reformations and the Organ, 1517-2017
10-13 septembre 2017, Notre Dame (EUA)
http://westfield.org/notre-dame/
Conference-Concert Festival: Reformations and the Organ, 1517-2017
University of Notre Dame, in collaboration with the Westfield Center for Historical Keyboard Studies.
In this 500th year since Luther's 95 Theses, one of the world's leading Catholic universities inaugurates its new Basilica organ, Paul Fritts Opus 37, with a conference-festival built around the theme of Reformations. While the organ has been compared to a mirror, to a machine and to the human form itself, its identity is not stable: it is in a constant state of flux, reforming and transforming itself and its environment.
We invite papers that reflect on Reformations and the Organ. Topics might range from the organ in the turbulent ecclesiastical settings of 16th- and 17th-century northern Europe; 18th-century invention and experimentation with the instrument and its music; the Solesmes plainchant revival and new directions in French 19th-century organ culture; transformations in playing style, pedagogy and performance practice; the early 20th-century Organ Reform movement; technological change and novel console design; the organ and the digital revolution; the organ and gender; new recital cultures and the secular organ in history and today.
The conference committee welcomes paper proposals for 25-minute presentations. We particularly welcome proposals from younger scholars, and hope to make some funding assistance available for travel to the conference for current students. Abstracts of c. 300 words should be sent to info -at- westfield.org by March 1st, 2017.
© musicologie.org 2016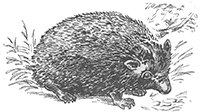 Vendredi 20 Janvier, 2017 1:52