vendredi 18 novembre 2016
Finding Democracy in Music:
a symposium
4-5 septembre 2017, Huddersfield (GB)
CFP deadline: 16 Feb 2017
Conference website
University of Huddersfield, UK
CALL FOR PAPERS
Confirmed keynote speakers : Professor Georgina Born (University of Oxford) ; Professor Tina Ramnarine (Royal Holloway, University of London).
For a century and more musicians have sought to relate their practice to the values of democracy. But political theory teaches that democracy is a highly contested category, a view borne out by the heated public debates around democratic process in the course of the UK's Brexit vote and the US presidential election. This symposium aims to interrogate claims for the 'democratic' nature of music, asking questions such as: What ideas of democracy are assumed by different musicians and musical practices? To what extent do discourses ascribing democratic attributes to music map onto the realities of music-making? What are the shortcomings as well as the gains, in terms of freedom and equality, of particular democratic arrangements? What can musical democracy have to teach us about democracy in the political field?
We invite proposals for papers exploring these and related questions in relation to any musical practice of the past 100 years. For full details on the conference topic and how to submit proposals visit http://www.hud.ac.uk/research/music/news/findingdemocracyinmusic.php.
Conference organisers : Professor Robert Adlington (University of Nottingham; from 2017: University of Huddersfield) ; Professor Esteban Buch (École des hautes études en sciences sociales, Paris).
© musicologie.org 2016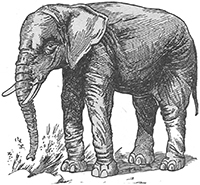 Samedi 19 Novembre, 2016 1:59