vendredi 14 août 2015
L'altiste Serge Collot est décédé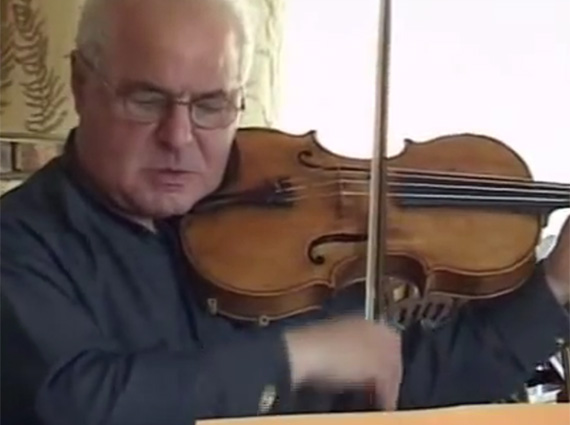 L'altiste Serge Collot est décédé mardi 11 août, à l'âge de 92 ans, après une grande carrière.
Né en 1923 à Paris, Serge Collot commence le violon avec son père, puis au Conservatoire de Paris, il suit les cours d'Émile Loiseau. Il entre par la suite dans l'orchestre de musique de chambre de Maurice Hewitt.
Pendant la guerre, il interprète 6e concerto brandebourgeois de Bach à l'alto, n'est pas reçu dans la classe de violon d'André Tourret. Il délaisse le violon pour l'alto.
Après la guerre, il rejoint le Quatuor Parrenin, de Radio-Luxembourg et commence à se produire en concert.
En 1957, Serge Collot quitte le quatuor, jouant depuis 1952 dans l'orchestre de l'opéra de Paris. Mais au début des années 1960, il forme un trio avec le violoniste Gérard Jarry et le violoncelliste Michel Tournus.
Il rejoint le Domaine musical fondé par Pierre Boulez, comme alto solo et donne de nombreux concerts de musique avant-gardiste.
De 1969 à 1989, il enseigne au Conservatoire.
Le compositeur Pierre Jansen est décédé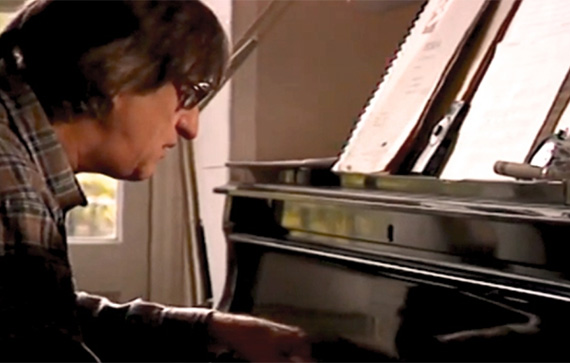 Né à Roubaix en 1930, Pierre Jansen étudie le piano et l'harmonie avec Alfred Desenclos, pûis avec André Souris au Conservatoire royal de musique de Bruxelles.
André Souris lui conseille d'assister à cours d'été de Darmstadt. Il y assiste aux analyses d'Olivier Messiaen et découvre Boulez, Ligeti ou encore Berio…
Mais à la fin des années 1950, il se tourne vers la musique de film après avoir rencontré Claude Chabrol.
Il écrit également pour Claude Goretta, Francis Girod, Pierre Schoendoerffer, Serge Motati ou Josée Dayan. En tout une centaine de bandes-son.
Dans les années 1980, il revient à la musique de concert.
Il a enseigné l'orchestration à l'École normale de musique de Paris, ainsi qu'au Conservatoire national supérieur de musique de Paris.
Il s'est éteint aujourd'hui, vendredi 14 août à 85 ans.
Second International Conference of The Progect Network for the study of progressive rock
25-27 mai 2016, Edinburgh
CFP Deadline: 25 Sep 2015
After the success of the first initiative in Dijon (2014), The Progect is organizing its second international conference on the 25th, 26th and 27th May 2016 in Edinburgh, UK. This will be another opportunity to cover different aspects of progressive rock and promote awareness of current research around the world.
We are sure that there will be more The Progect events in the future, and so we have agreed to organize more thematic conferences to allow for a broader range of study in the long term. Therefore, for this second event we encourage researchers to present papers that develop an interdisciplinary approach to progressive rock across three fields: musicology, sociology and media studies. Topics for papers could include (but are not limited to):
Musicology: record production, sampling, technology, improvisation, ways of listening, music theories, ethnomusicology, history of progressive rock styles, instrumentation
Sociology: consumption, types of audiences, gender, age, sexuality, identity, industry, ideology, subcultures, places, events, scenes, stardom
Media studies: journalists and journalism, critics, textual analysis, literature, cinema and other arts, promoters, entrepreneurs, music awards, magazines, online archives, blogs, forums and other fan sites
We especially welcome papers that explore the ways in which these fields interact, complement or contradict each other.
Proposals and deadlines
Please send paper proposals of up to 300 words, for 20-minute papers, together with a short biography (50 words) of the author. Workshops, panel discussions and poster proposals are also welcome, in which case a brief description of the project would be requested, including the number of people involved, the subject and any relevant information.
Proposals and enquiries must be sent to theprogectconference -at- gmail.com, by 25 September 2015. The scientific committee will transmit its answer via email on November 16, 2015.
Dante and Music : International conference for the 750th anniversary of Dante's birth
5-6 novembre 2015
Philadelphie
Center for Italian Studies, University of Pennsylvania, Philadelphia, Nov. 5-6, 2015
Deadline: August 30
According to Dante, music expresses the divine order of the Cosmos. "L'armonia che temperi e discerni" (Paradiso, I, 78) is the divine tuning of life whose multiple bodies are harmonized like notes. Conversely, disharmony evokes the absence of the divine. In poetry, music is able to produce different meanings and visions of the world from the "dolce" sound of stilnovo to the "aspre e chiocce" effects of the rime petrose. But the fascinating theme of music in Dante engages also the theme of music after Dante. How did Dante inspire musicians and how were his works put to or translated into notes? Furthermore, since Dante's own music is made of words, what kind of verbal styles in the poetic tradition from the Middle Ages to the present refer or contest Dante's choices?
Submissions are invited for 15-minute papers. Please send submissions inclusive of 300-word abstract and brief narrative vita to italians -at- sas.upenn.edu
Organizing Committee: Kevin Brownlee, Mauro Calcagno, Fabio Finotti
Location: Kislak Center, Van Pelt Library. Conference Registration: Faculty/Professional: $100; Student: $70. Registration is required only of speakers, by Sept. 30. Admission is free to the general public. For more, please see https://www.sas.upenn.edu/italians/event/2015/11/dante-and-music

Revue de presse musicale


ISSN 2269-9910
©musicologie.org 2015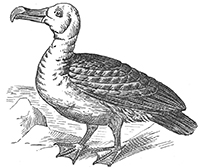 Samedi 15 Août, 2015 1:02