Early Recordings: Methodologies in Research and Practice
June 2020, London
Institute of Music Research
Website for more information
In June 2019, the conference Early Recordings: Past Performing Practices in Contemporary Research, held at Pushkin House in London, confirmed that research into early recordings as documents of performance practice is thriving internationally, with junior and more established scholars engaging in innovative work using a wide range of repertoires and approaches. The conference also highlighted the need for increased open, critical discussion of the methodologies in use: from further development of the computational methods pioneered in the 2000s, to an explosion of practice-led research at the hands of performers and composers, to cultural and contextual studies that highlight the sometimes hazaphard, experimental nature of the early recording industry. This second conference, Early Recordings: Methodologies in Research and Practice, aims to provide a forum to continue discussion and debate, with a particular focus on methodologies.
Early Recordings: Methodologies in Research and Practice shall take place on 10th June 2020 at the Institute of Music Research – Senate House in London. We invite scholars and performers interested in any aspect of early recordings (pre-1945) as documents of performance practice to submit 250-word abstracts for 20-minute papers to both Dr Inja Stanovic (I.Stanovic -at- hud.ac.uk) and Dr Eva Moreda Rodríguez (Eva.MoredaRodriguez -at- glasgow.ac.uk) by 31st January 2020. While papers might focus on specific repertoires and contexts, participants are encouraged to include reflection and discussion of the methodologies employed. Standard audio-visual equipment will be provided; if you need any other equipment, please give details in your abstract. We regret that we will not be able to provide a piano.
The organizers are grateful to the Institute of Music Research, as well as to the University of Huddersfield and the University of Glasgow.
---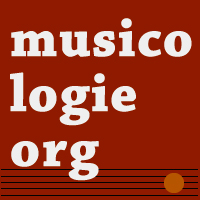 À propos - contact | S'abonner au bulletin | Biographies de musiciens | Encyclopédie musicale | Articles et études | La petite bibliothèque | Analyses musicales | Nouveaux livres | Nouveaux disques | Agenda |

Flux RSS | Petites annonces | Téléchargements | Presse internationale | Colloques & conférences | Universités françaises | Collaborations éditoriales | Soutenir musicologie.org.
Musicologie.org
56 rue de la Fédération
93100 Montreuil
☎ 06 06 61 73 41
ISNN 2269-9910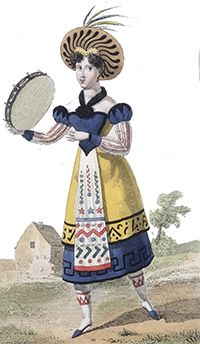 Mercredi 19 Février, 2020