Playing in Time: Temporality in Performance and Performing Arts
Call for Papers
Croatia, 18 June 2013
International Vocal Arts Workshop, Jeunesses Musicales Croatia
Symposium
Papers: submit abstracts of up to 300 words to ivaw.groznjan at gmail.com by 20 May 2013.
Reflections: submit discussion topics to ivaw.groznjan at gmail.com by 10 June 2013. (Including Workshop participants)
http://www.artsynergy.net/symposium.html
Jeunesses Musicales Croatia Cultural Centre, Gro njan, Croatia
Performance takes place in time and space. This symposium seeks to focus on the intricacy of temporality in performance by inviting submissions that address this theme in its many manifestations. At the International Vocal Arts Workshop, artists grapple concretely with issues of music and time­experimenting with tempo and pacing, bringing times past and future into the present, and interacting time with the performance narrative as well as the performance venues in the village of Gro njan. We invite you to explore the corroborations and tensions between temporality and these and other aspects of the performing arts. We welcome papers and reflections from a variety of disciplines including theatre, performance studies, aesthetics, musicology, ethnomusicology, anthropology, literature, history, sociology, psychology, cognitive sciences, and physics. Possible topics may include:
Immediacy and affect in performance
Time perception: subject time and objective time
Performing history in communities
Musical temporality in literature
Relationships between materiality and temporality
Sound, music, tempo
Synchronicity, simultaneity
Ephemerality and documentation of performance
Extemporization and improvisation in performance
Music composition and choreography practices, structure and form, architecture
Physics of sound, acoustics
Processuality, instantaneity, movement, and immobility
Decisions regarding the status of submitted proposals will be made and communicated via email as quickly as possible following the submission deadline, and certainly no later than 1 June for papers and 15 June for reflections.
Program Director: Jane McMahan (Barnard College, Columbia University)
International Vocal Arts Workshop
Jeunesses Musicales, Croatia
www.artsynergy.net
La soprano Irina Ionescu et le ténor Augustin Hotea victorieux contre les choix — discutables — du Grand Prix de l'Opéra de Bucarest
Par Jean-Luc Vannier ——
Irina Maria Ionescu et Augustin Hotea. Retenez bien ces deux noms. À condition que la première précise un peu son vibrato et que le second ne force pas inopinément sa voix, ils feront parler d'eux dans le monde lyrique et ce, dans un futur proche. Ovationnés — légitimement — à deux reprises par le public lors des sélections, la jeune soprano et le ténor de 23 ans n'ont pourtant pas reçu les plus hautes récompenses du concours « Le Grand Prix de l'Opéra » de Bucarest dont la cérémonie officielle se déroulait le dimanche 16 juin 2013 dans la capitale roumaine.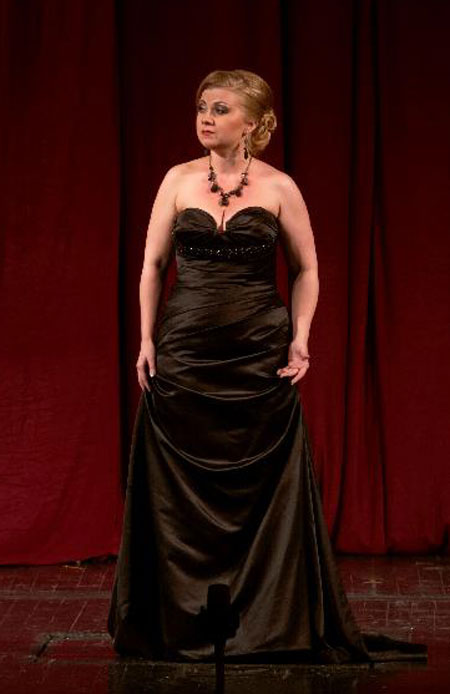 Irina Ionescu. Photographie © Opéra de Bucarest
Augustin Hotea. Photographie © Opéra de Bucarest
Petites annonces musicales
Stages de piano pour adultes amateurs tous niveaux e Haute-Savoie et Ardèche
À nos agendas
Musique sacrée à Notre-Dame : Vox sonora, le 2 juillet
Music, Marxism, and the Frankfurt School, 2-7 juillet 2014, University College Dublin
Revue de presse musicale du 18 juin 2013
(FR3) Un opéra populaire à Grenoble
(Futura Sciences) La physique restaure l'intégrité de Médée, l'opéra de Cherubini