Actualité . Biographies . Encyclopédie . Études . Documents . Livres . Cédés . Annonces . Agenda
Abonnement au bulletin . Analyses musicales . Recherche + annuaire . Contacts . Soutenir

A B C D E F G H I J K L M N O P Q R S T U V W X Y Z
Taylor John
1704-1766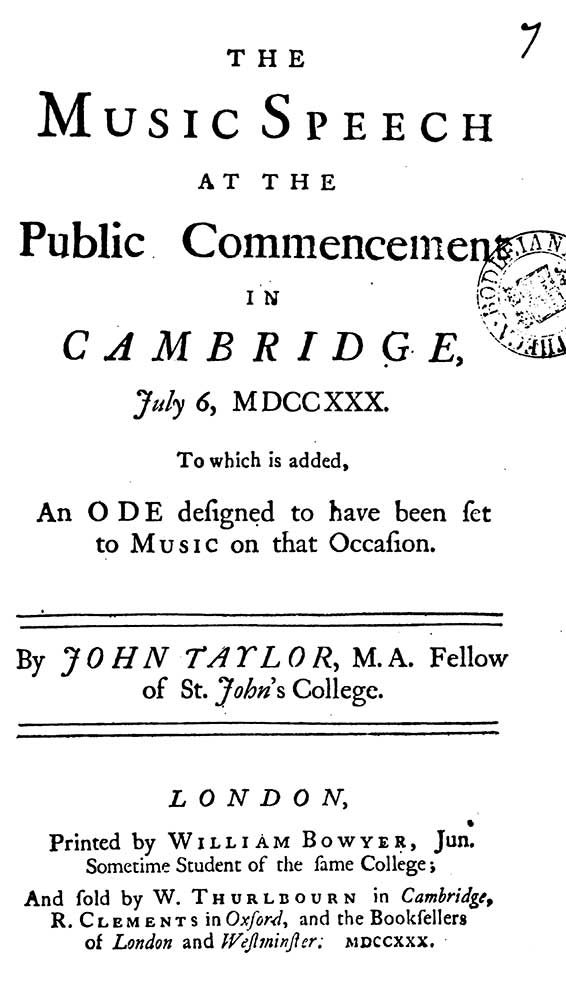 Né en 1703 à Shrewsbury, mort en 1766.
En 1732, il obtient le poste de bibliothécaire de à l'Université de Cambridge. Il est archidiacre de Buckingham, puis chanoine de Saint-Paul à Londres.
Il a édité les écrits de Lysias (440-380), Démosthène (384-322), Eschine (389-314), Dinarque (361-292), Démade (380-319).
Écrits relatifs à la musique
The music speech at the public commencement in Cambridge, July 6, 1730. To Which is added, an ode designed to have been set to music on that occasion. By John Taylor
London, William Bowyer; Cambridge, W. Thurlbourn; Oxford, R. Clement 1730. (7 exemplaires conservés)

GB : Glasgow, Euing Musical library - Oxford, Bodleian Library - US : Detroit, Mich., Wayne state University Library - New York, N. Y., Music Division, New York Public Library - Rochester, N.Y., Sibley Music Library, Eastman School of Music - General Collections, Library of Congress, Washington D.C- Waco, Texas, Baylor University Library
Autres écrits
Lysiae Atheniensis Orationes: graece et latine. Cantabriga 1740.
Marmor Sandvicense, cum commentario et notis Joannis Taylor. Cantabrigiæ 1743.
Demosthenous, Aischinou, Deinarchou kai Demadou ta sozomena. Graece et Latine ... edidit Ioannes Taylor ... Cantabrigiae: typis academicis excudebat J. Bentham.
A sermon preached at Bishop-Stortford, on Tuesday Aug. 22. 1749: The anniversary of the school feast. By John Taylor, ... Cambridge: printed by J. Bentham; sold by W. Thurlbourn, Cambridge, and C. Bathurst, London.

Jean-Marc Warszawski
Novembre 1995-3 janvier 2017
Téléchargements - Presse internationale - Universités.
Musicologie.org, 56 rue de la Fédération, 93100 Montreuil, 06 06 61 73 41

Références / musicologie.org 2016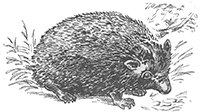 Mardi 3 Janvier, 2017 17:29