Actualité . Biographies . Encyclopédie . Études . Documents . Livres . Cédés . Annonces . Agenda
Abonnement au bulletin . Analyses musicales . Recherche + annuaire . Contacts . Soutenir

A B C D E F G H I J K L M N O P Q R S T U V W X Y Z
Taswell William
v. 1705-1775
Écrits relatifs à la musique
The propriety and usefulness of sacred musick. A sermon preach'd in the Cathedral-church of Gloucester, at the anniversary meeting of the three chœurs of Gloucester, Worcester and Hereford, sept. 8. 1742. And publish'd at their joint request (for the use of their charity) by William Taswell.
Gloucester, C. Hitch 1742 (4 exemplaires conservés)

GB : Cambridge, King's College - London, British Museum - Oxford, Bodleian Library
US : Washington, D.C., Music Division, Library of Congress.

Jean-Marc Warszawski
Novembre 1995-13 janvier 2017
Dictionnaire des écrits relatifs à la musique (du ve au xviiie siècle)
Téléchargements - Presse internationale - Universités.
Musicologie.org, 56 rue de la Fédération, 93100 Montreuil, 06 06 61 73 41

Références / musicologie.org 2016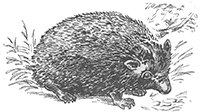 Vendredi 13 Janvier, 2017 15:02