mercredi 5 juin 2019
Popular Song in the 19th Century
30 November – 2 December 2019, Lucca
LUCCA, Complesso Monumentale di San Micheletto
Website
Keynotes Speakers: Derek Scott (University of Leeds), Michela Niccolai (LaM, ULB / Lyon2).
° The Definition of "Popular Song" in the Nineteenth Century
° The Literary Sources of the Repertoire
° Musical Influences on the Repertoire
° The Different Genres of Popular Song
° Authors, Performers and Public
° The Types of Entertainment Venues
° The Production System of the Song in the Nineteenth Century
° The Geography of the Song in Urban Spaces
° Dissemination Through Editions, Press, etc.
° The Cultural and Social Role of Popular Song
All proposals should be submitted by email no later than Sunday 28 April 2019 to conferences@luigiboccherini.org.
For any additional information, please contact:
Dr. Massimiliano Sala
conferences@luigiboccherini.org
Website
Musicologie.org, 56 rue de la Fédération, 93100 Montreuil ☎ 06 06 61 73 41
ISNN 2269-9910
© musicologie.org 2018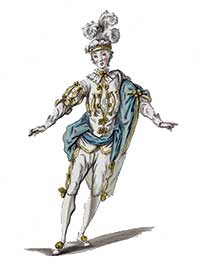 Mardi 4 Juin, 2019