mercredi 11 janvier 2017
The First International Conference on Women's Work in Music
4-7 septembre 2017, Wales
Bangor University, Wales
http://wwm.bangor.ac.uk
CALL FOR PAPERS
The First International Conference on Women's Work in Music will be hosted by the School of Music, Bangor University, Wales, and will take place on 4th – 7th September 2017. The conference aims to bring together academics, researchers and music professionals to share their research and experience of women working in music. The conference will explore and analyze the diverse historical, cultural and political themes of women's work in music, and will provide a platform for participants to present and discuss recent developments and concerns as well as practical challenges encountered and solutions adopted.
We invite researchers and practitioners to submit proposals which engage with a range of methodologies and perspectives on women's work in music, whether these be from an academic,practice-based or educational viewpoint. Further details, a list of suggested topics and submission details may be found on the conference website by following the link http://wwm.bangor.ac.uk/call.php.en
Please send your proposal as a Word document to wwm -at- bangor.ac.uk no later than 1 March 2017. The Conference Committee will make its final decision on the abstracts by 3 April 2017, and contributors will be informed immediately thereafter.
For any additional information, please contact Dr. Rhiannon Mathias – wwm -at- bangor.ac.uk
musicologie.org, 56 rue de la Fédération, F - 93100 Montreuil. 06 06 61 73 41
ISSN 2269-9910
© musicologie.org 2016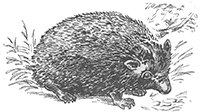 Jeudi 12 Janvier, 2017