dimanche 24 décembre 2017
Actualité
.
Biographies .
Encyclopédie .
Études
.
Documents .
Livres .
Cédés
.
Annonces
.
Agenda

Abonnement au bulletin .
Analyses musicales .
Recherche + annuaire .
Contacts
. Soutenir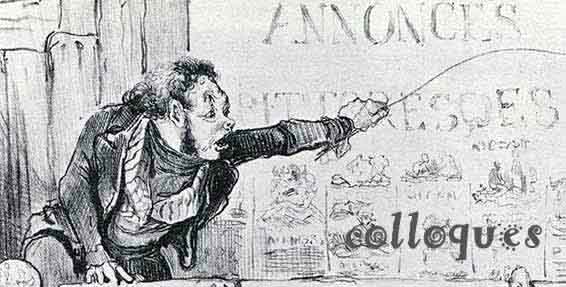 Sounding Bodies (Music and Sound Studies Network), GSA 2018
September 2018, Pittsburgh
The Music and Sound Studies Network of the German Studies Association (GSA) invites proposals from scholars for the 42nd Annual Conference in Pittsburgh in September 2018. We welcome proposals that consider how bodies and the sounds that they create shape and have shaped the worlds in which we inhabit. We think of the word "body" in its broadest context - political bodies, human bodies, animal bodies, and other bodies are all potential agents who have and potentially can affect their surroundings. Topics include but are not limited to:
Bodies On the Stage/Screen: How have bodies and their sounds engaged with different media (opera, cinema, radio, etc.)? What about the nature of the medium has produced certain sounds? How might seeing the body effect how listeners think it sounds?
Body Politics/The Political Body: Who can sound the nation? What are examples of people using sound to critique, challenge, or support a political body?
Diverse Bodies (Can the Subaltern Speak?): LGBTQIA Studies, Critical Race Theory, and Feminist scholarship call for us to think intersectionally about the bodies we hear. Whose bodies are speaking? Are we listening?
Technologizing the Body: What is the relationship between technology and the body in producing sounds? How might bodies be technologies themselves that are capable of producing or thwarting sonic or musical experiences?
Literary or Historical Accounts of Sonic Bodies: What documents exist describing how bodies sound/have sounded?
Body Subjectivity/The Subjectivization of Sonic Objects: Where do music and sound studies fit into these definitions of the body as subject/body as sound?
Please email your title and abstract to David Imhoof (imhoof -at- susqu.edu), Kira Thurman (thurmank -at- umich.edu), and Amy Wlodarski (wlodarsa -at- dickinson.edu).
Deadline: Friday, January 19, 2018.
© musicologie.org 2017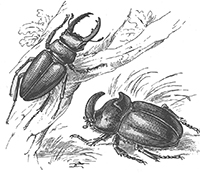 Lundi 25 Décembre, 2017 1:28