jeudi 26 octobre 2017
Actualité
.
Biographies .
Encyclopédie .
Études
.
Documents .
Livres .
Cédés
.
Annonces
.
Agenda

Abonnement au bulletin .
Analyses musicales .
Recherche + annuaire .
Contacts
. Soutenir
Royal Musical Association Annual Conference 2019
11and 13 September 2019, Manchester
Royal Musical Association 55th Annual Conference
Hosted jointly by the University of Manchester and the Royal Northern College of Music. Contacts:
Prof. Thomas Schmidt thomas.schmidt@manchester.ac.uk
Prof. Barbara Kelly Barbara.Kelly@rncm.ac.uk.
The conference aims to celebrate the quality and diversity of current scholarship and research in music by bringing together as many as possible from home and abroad with an interest in the investigation and discussion of the subject's many branches. The gathering is a vital complement to the impressive range of specialist musical conferences, symposia, study days, and training sessions taking place around the world. Through it the RMA seeks to encourage networking and the provision of opportunities for RMA members, officers, and councillors to meet with each other, and for students and new entrants to the world of musical scholarship and research to meet leaders in the field and vice versa. The conference programme includes the RMA Dent Medal award and lecture, the Le Huray lecture, and the Annual General Meeting.
The conference announcement and Call for Proposals are expected in September 2018.
© musicologie.org 2017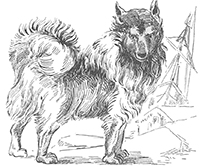 Mercredi 31 Octobre, 2018 1:12